Why Ashtel Dental?
ACTIVE MARKETING

We have always put a strong effort into marketing to the dental professional industry. We have published ads in all major dental professional magazines such as Dentaltown, Dentistry Today, Dental Dek, The Dental Shopper, Dental Products Report and many more. We use direct mail for monthly promotions, and even participate on the web with dental BLOGs. As our product line has grown so has our marketing efforts. We not only market to the professional market but also to consumers.

Aside from advertising, we also believe in staying active in the dental community, which is why we attend every major trade show in the country. This gives us the chance to not only create new business, but also interact with consumers & see who we are competing with.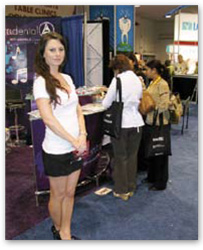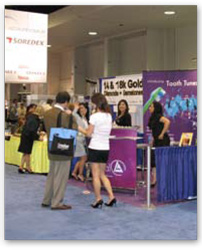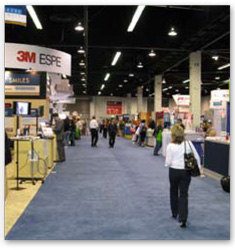 UNMATCHED PRICING
Because we are the manufacturer, there is no worry for any added middle-man costs. We simply provide our low prices directly to you. Our oral care products prices are 30 - 40% lower than national brands!
INNOVATIVE IDEAS
An innovative idea starts by asking what would make the consumer's life easier. A dentist, for example may need more variety on what they offer to their patients since they are all so diverse from one another. Sometimes a basic toothbrush for everyone will simply not do. This idea is what led us to develop the large selection we have in oral care products - so that the doctors can provide products for everyone.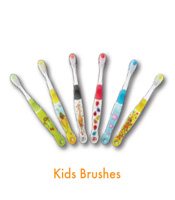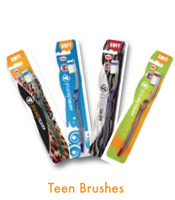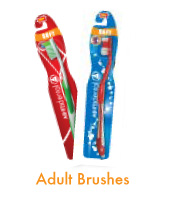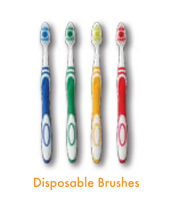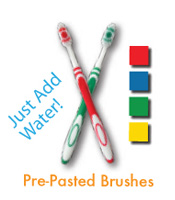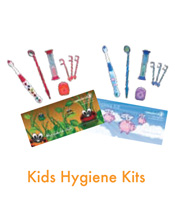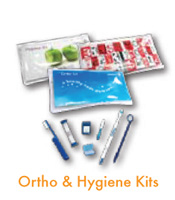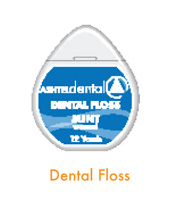 Talking Toothbrushes
The Brush Buddies brand came about because we wanted to enter an already saturated, competitive consumer market with a product that was not developed before. We looked very closely at the market, and surveyed dentists to find out what was missing in the industry and the most common problem we hear about was patients do not like to brush twice a day, nor do they brush for recommended 2 minutes. We started working up different ideas for different age groups and that was the birth of Brush Buddies talking line. Children love animals and what better toothbrush than an animal shaped talking toothbrush. A friend, and an educator all in one.

Every year we introduce more and more SKU's to the market, we have over 40 SKU's in our portfolio today and have a lot more in development. Our creative team has developed some amazing new concepts that the consumers have not seen from any other manufacture to date. We strive in developing products that are fun & educational. We have now also started developing licensed products. This year we introduced the Justin Bieber oral care line, we did not develop 1 item, but 7 SKU's under the Justin Bieber license.
COMPETITIVE DRIVE
We consistently work around the clock researching new ways to make our dental professional customers' lives a little easier by creating quality, affordable products that will save them time and generate more business for them. Details like these are what make our products more attractive to our customers. Other similar companies are not only competing with our prices, but also with our creative line of merchandise. All of our superior quality products are also lab certified, FDA and EDI compliant - equivalent to national brand name oral care products.