Growth & Stability
Ashtel Dental has invested heavily in its infrastructure and development of new products. Our oral care product line has not only increased our sales but also our number of new clients. Today, with our new line of patented products, we project our sales to also increase over 10 fold over the next 5 years. Just in the last seven years, Ashtel Dental has achieved a 100% growth average per year!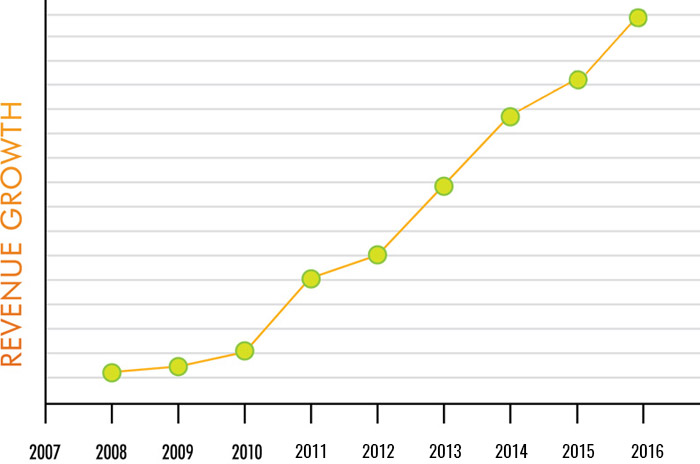 Revenue growth
2008: 212%
2009: 93%
2010: 106%
2011: 171%
2012: 23%
2013: 56%
2014: 36%
2015: 30%
2016: 37%


Ashtel Dental's total growth over the last 7 years has been 3,764%, and during 2014 when most companies were shrinking, our revenue actually grew by 36%.

STABILITY

We know that buyers need partners who will build life-long relationships with them. Ashtel Dental is here for the long haul. We have continually developed ways to grow our company since 2007 so that we can not only succeed, but continue to be here for a very long time. It is very important for buyers to have partners that grow their market share and increase the buyer's profitability. With foreseeable continual growth, innovative ideas and the strength to develop any product, we are the best partner to have.